Before & After: Beautiful Skin from the Inside Out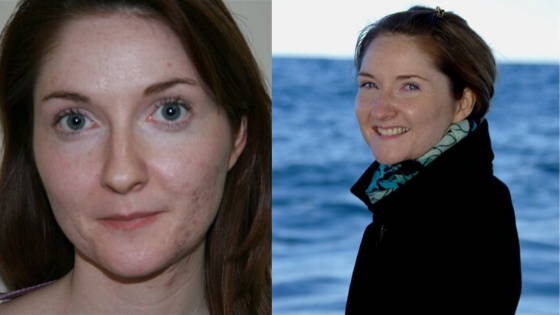 Lisa began to suffer from acne when she began her teaching career.
"When I qualified as a teacher, I suddenly broke out in spots. I just couldn't understand why someone as old as me had Acne," she says. "Perfect timing, it also coincided with being asked to be a bridesmaid many times over. I tried everything to get rid of my blemishes: various skincare ranges, N-Lite laser treatment and I spent close to £1000 on acupuncture."
Although she thought her acne was stress-related, she figured there was more to it. "Having started a new job, I knew it was partly stress-related but I sensed the issue went deeper. When I was introduced to CosMedix by a friend I realised I had to take more of an investigative approach to my skin."
She learned that her acne was more than skin deep and if she wanted a beautiful complexion, she had to focus on her overall health. "The fabulous ladies at the London Wellness Centre helped me to realise that I needed to work with my body from the inside out. Various tests revealed that I suffered from a mild case of Polycystic Ovary Syndrome."
Feedback - Lisa
I feel so healthy and totally in control. My skin looks clean, clear, glowing and bright. This treatment system has changed my life.
Want more great skin tips?
Take the free Skin Check to learn more about the products right for your skin. Don't forget to follow us on Instagram to view our weekly Instagram LIVE videos every Wednesday at 11 am.
---