Before & After: The Gut-Complexion Connection: Healing Acne from the Inside Out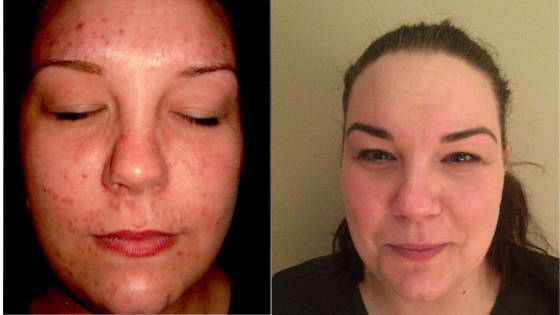 When Carrie, aged 30, visited Saks Kingshill her confidence was low due to adult acne and skin dehydration. Fortunately, Nicci, a Cosmedix skin care expert, was on hand to advise Carrie on the best route forward.
Carrie was also suffering from Irritable Bowel Syndrome (IBS) a common and long-term problem with the digestive system. She has a pretty average diet with some high fat and processed foods, good levels of water consumption but Carrie is not sure what foods trigger her IBS symptoms.
Suffering from such low self-esteem and unable to leave the house without full makeup on, Carrie visited her GP looking for help with her skin and was prescribed a steroid cream which does not appear to have helped. She is currently using products from the Dermalogica skincare range.
How can IBS affect the skin?
Doctors do not have a full picture of the causes of Irritable Bowel Syndrome (IBS) but the symptoms are far too familiar to many sufferers - stomach cramps, bloating and diarrhea. A flare-up can cause hours of misery and some people like Carrie are not even able to distinguish the trigger foods that will cause these problems.
As the IBS prevents the absorption of essential minerals and nutrients into the body it can also have secondary impacts including a number of skin issues such as rosacea, wrinkles, and acne, as in Carrie's case.
Alongside this IBS can cause a great deal of stress and anxiety which puts your body into a 'fight or flight' mode. This causes the body to shut down nonessential functions such as digestion again causing the body to lose out on the nutrients it needs to keep the skin healthy. You can see the impact stress can have on your skin, nails, and hair.
Your skin is essentially a visual representation of the health of your digestive system so a healthy tummy usually equals healthy skin. If you are suffering from IBS it is important to get a diagnosis from your GP who can recommend dietary and lifestyle adjustments as well as medication if needed.
If you do suffer from IBS it's certainly worthwhile, like Carrie, looking into introducing supplements into your diet. Probiotics can help rebuild a healthy intestinal flora to improve digestion and nutrient absorption. Omega 3 fatty acids have anti-inflammatory properties that can assist with intestinal inflammation and cell damage. You may also wish to consider taking a Multivitamin as they can help with nutritional deficiencies caused by IBS.
Usually, the best way to combat IBS is to take extra care of your digestive system cutting out processed and refined foods. Cutting down on alcohol and coffee can help many people as they can commonly exacerbate IBS. Keeping a food diary may help Carrie establish which foods trigger a flare-up of IBS.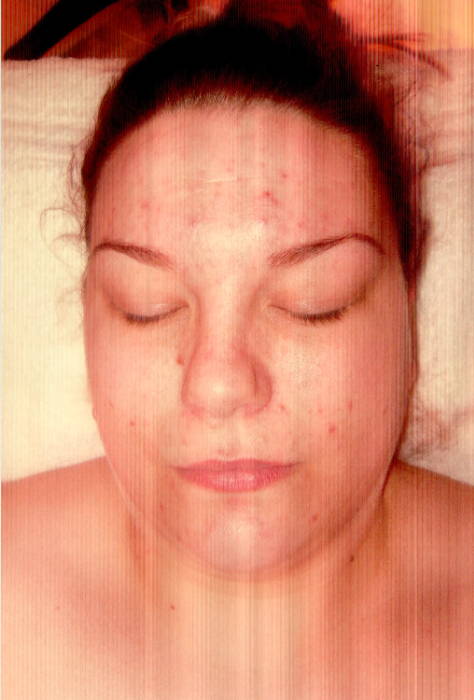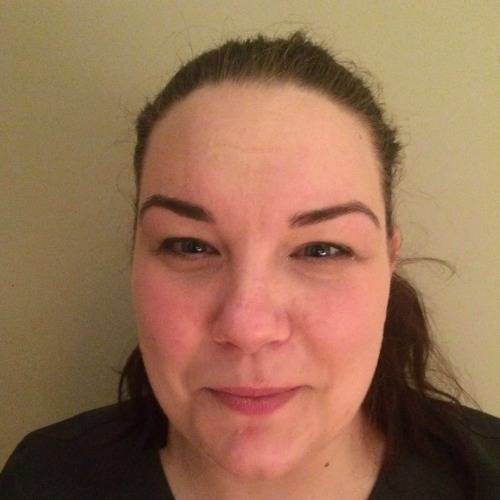 Carrie's Feedback
Carrie's favourite products were CosMedix Clarity Serum and C.P.R from which she felt after using there was a real visible improvement. Her favorite treatment was the CosMedix Benefit peel which she could actually see working and improving her skin.
Overall, she wholeheartedly recommends CosMedix products and treatments. She can now leave the house bare-faced, makeup-free and full of confidence. Carrie has been so happy and impressed with the results she has already been showing friends her before and after photos.
As well as using CosMedix Carrie has made other adjustments to her lifestyle as recommended by Nicci. She avoids processed foods where possible and has started to eat a variety of 'superfoods' instead. She has also started taking an Omega 369 supplement to help with her skin dehydration.
Nicci recommended Carrie start using mineral makeup, in particular products from the Youngblood Cosmetics range as these contain natural pigments and provide sun protection.
Medico Beauty Feedback
Medico Beauty treatments and CosMedix products have given Carrie her confidence back and she looks simply amazing, we are so happy for her and proud of her therapist Nicci for achieving such fantastic results.
Want more great skin tips?
Take the free Skin Check to learn more about the products right for your skin. Don't forget to follow us on Instagram to view our weekly Instagram LIVE videos every Wednesday at 11 am.
---