Why a Sunday Facial is the Key to Achieving Your Best Skin
Sunday is a time for rest and relaxation before you need to start another work week. What better time to pamper your skin? Start your week with an enviable glow with a Sunday Facial.
Why you need a Sunday Facial?
The skin deals with a lot during the week. Stress, environmental damage, dirt, grime, just to name a few. This takes a toll on the skin's appearance, making it look dull and uneven. Fine lines and wrinkles appear more noticeable as well. You may even notice a spot or two.
Taking time out on Sunday to pamper your skin is more than a treat; it's essential to get and maintain a healthy glow. Here's how to do it.
Cleanse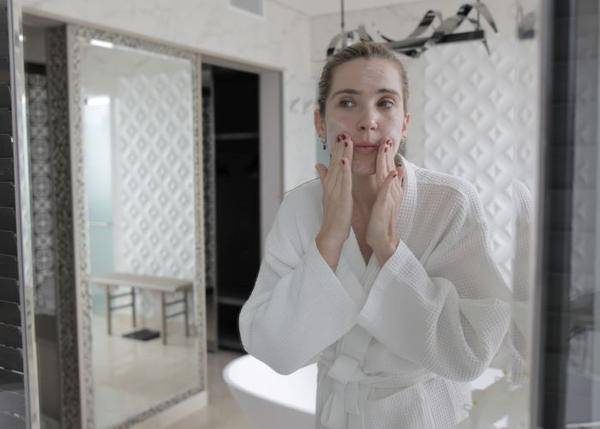 It all starts with cleansing. Cleansing removes the dirt, debris, excess oil and makeup so that that skin can absorb all the nutrients in your serums and creams.
Gentle Clean Sensitive Skin Cleanser is ideal for all skin types, especially those with dry or hypersensitive skin. It's free of SLSs and contains hydrating ingredients and antioxidants.
Rx Clean Exfoliating Cleanser contains L-Lactic Acid to exfoliate the skin as it cleanses. It's ideal for oily skin and can even be used as a deep cleansing, exfoliating mask.
TexBenefit Clean Gentle Cleanser is a deep cleaning gel cleanser that's suitable for all skin types. It contains more shea butter than Benefit Clean and even contains anti-inflammatory properties.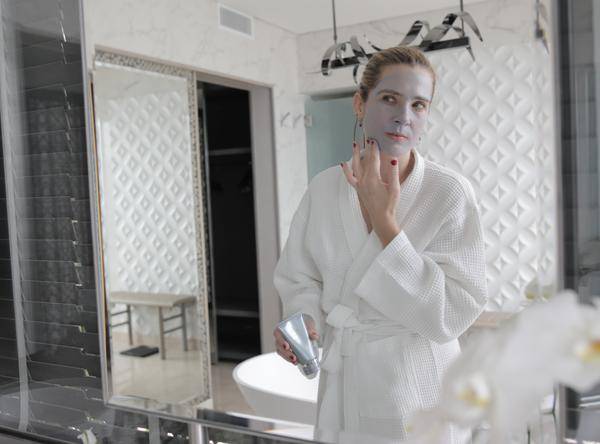 The next step is to apply a mask. Masks do a lot for your skin. Some masks detoxify the skin and remove deep-down oil. Others tighten the skin and reduce the appearance of lines and wrinkles. Regardless, all masks deliver important nutrients to the deepest layers of the skin.
Clear Clarifying Mask is a keratolytic mask that removes excess sebum and heals the skin with salicylic acid, niacinamide, willowherb, and L-Melaleuca.
Detox Activated Charcoal Mask detoxifies the skin from daily environmental stressors that can increase the signs of ageing. Skin appears brighter and more radiant.
Bio-Shape Firming Mask focuses on the effects of ageing by firming, tightening, and smoothing the skin with its "lifting" technology.
Microfibre Masks provide deep moisture to the skin. Follow up one of your favourite masks with a Microfibre Mask.
Serum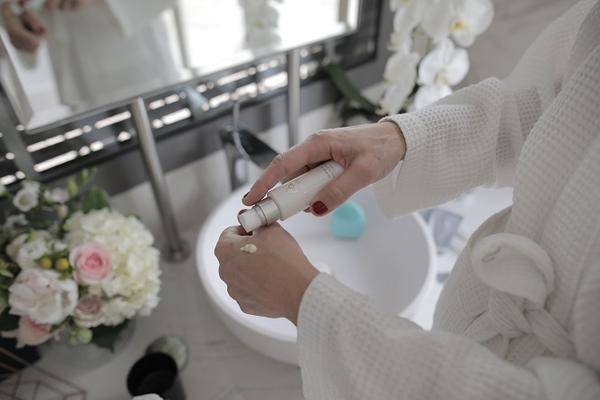 Once you've removed your favourite mask, apply your favourite serum. Serums deliver nutrients deep into the pores. Our favourites are:
Serum 16 is a professional-strength retinol serum that is shown to reduce the appearance of sun damage, age spots, and deep lines.
CPR Skin Recovery Serum calms, protects, and restores irritated and sensitive skin with a blend of vitamins and antioxidants.
Refine Retinol Serum heals skin exposed to environmental damage as well as premature ageing. It contains amino acids and the CosMedix proprietary Retinol AGP Complex.
Moisturise
Finally, apply your favourite moisturiser to lock in hydration.
Get more great skin care tips
Don't forget to join our Facebook Group and follow us onInstagram for tips and live videos.
---